To check if the certificate is installed correctly: connect the device to your computer, open a page in Internet Explorer, then go to Tools → Internet options → Content → Certificates → Personal and verify that the certificate from Trans Sped is present under your name (see the screenshot bellow). If the certificate is present, then it has been installed correctly.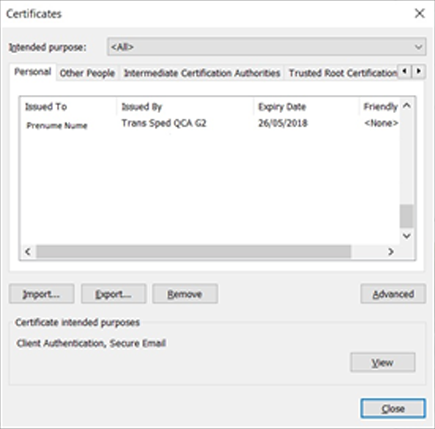 If the certificate does not appear in the window, you need to export the certificate manually.
For a guide on how to export the certificate, please contact us and we will send you a guide for your device.
After the export procedure, check again in Internet Explorer if the certificate is present.